WHAT IS A CLICKER PRESS?
A "clicker press" (or die-cutting press) essentially sandwiches your "die" and your material between two "platens" to punch out a desired shape.
Clicker presses (or die-cutting presses) are wonderful machines. All large manufacturers in the world use these machines to cut, emboss, kiss-cut, laminate, package, and mold millions of different types of materials. Your shoes, your clothes, and your other accessories have all probably been put through one of these machines at some point. These machines can save hundreds to thousands of labor-hours by cutting out products and components in a single "click".
WHAT IS A DIE?
A "die" is a sharp blade bent into the shape of your desired product. There are two main types of die:
STEEL RULE DIES
are comparable to long razor-blades bent to the appropriate shape. They are most commonly made by using a laser-cutter to create a deep groove (in the outline of the finished product) into a wooden backer-board, then bending the steel rule backwards into the grooves to create the desired shape. Steel rule thickness can vary (depending on the die-maker) from 0.28 – 0.95 rule. Many prefer this type of die because it can be made quickly and is often the cheapest option. In the event that a die breaks, it can be replaced quickly.
FORGED STEET DIES
are more comparable to a machete blade. They are thicker steel, can bear more tonnage, are harder to embed into a cutting bed/board, and, when made correctly, can be a great long term solution. Because these dies are made more similarly to machete blade, they must also be sharpened like a machete. If these dies are not maintained, the desired product require more and more tonnage until the die becomes almost completely ineffective. Maintaining a sharp edge at all times is the key to success with this type of die.
WHAT CAN BE CUT WITH A CLICKER PRESS?
Just about everything has been on one of these presses. Here are some common, everyday products that can be made using a clicker press: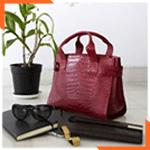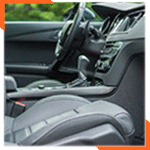 3. Automobile Interior Decoration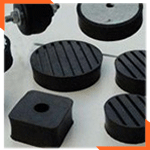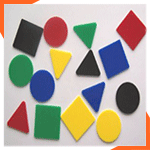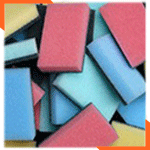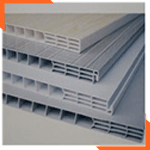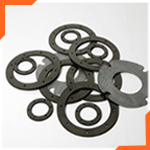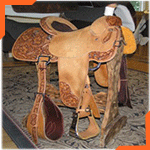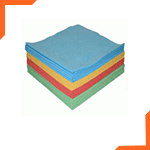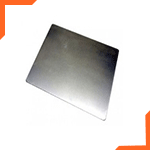 VISIT OUR "WHAT TO KNOW BEFORE BUYING" PAGE FOR ANSWERS TO QUESTIONS LIKE, "SHOULD I BUY A NEW OR A USED PRESS?", "WHAT ARE SOME COMMON MISTAKES MADE WHEN PURCHASING?", "HOW DO I FIGURE OUT HOW MUCH TONNAGE I NEED?", ETC…